FINELED NEON FLEX
FINELED NEON FLEX offers high-quality Silicon Neon Strip, which was produced by the integrated silicone extrusion molding all-in-one technology, the waterproof protection level of up to IP67 and good performance of resistance to saline solutions, acid & alkali, corrosive gases, UV resistant which can be widely used for indoor & outdoor classical Commercial lighting, Residential lighting, Home lighting, and the other decorative lighting. you can choose different single white color temperature from 1800K, 2200K, 2400K, 2700K, 3000K, 3500K, 4000K, 5000K, 6000K as well as the higher cool white 7000K, 8000K, 10000K and above; the different single color Red, Green, Yellow, Blue, Purple and Cyan; RGB, RGB+W, RGBW, RGBWW and Pixel Digital; the different IP67 rating.
FINELED NEON CRI
FINELED NEON FLEX offers a variety of CRI based on customer's requirements, CRI 85, CRI90 and CRI95 above are available.
FINELED NEON CATEGORY
FINELED NEON FLEX has the main five categories including Side bend, Side & Domed bend, Top bend, Top & Domed bend and Triangle bend.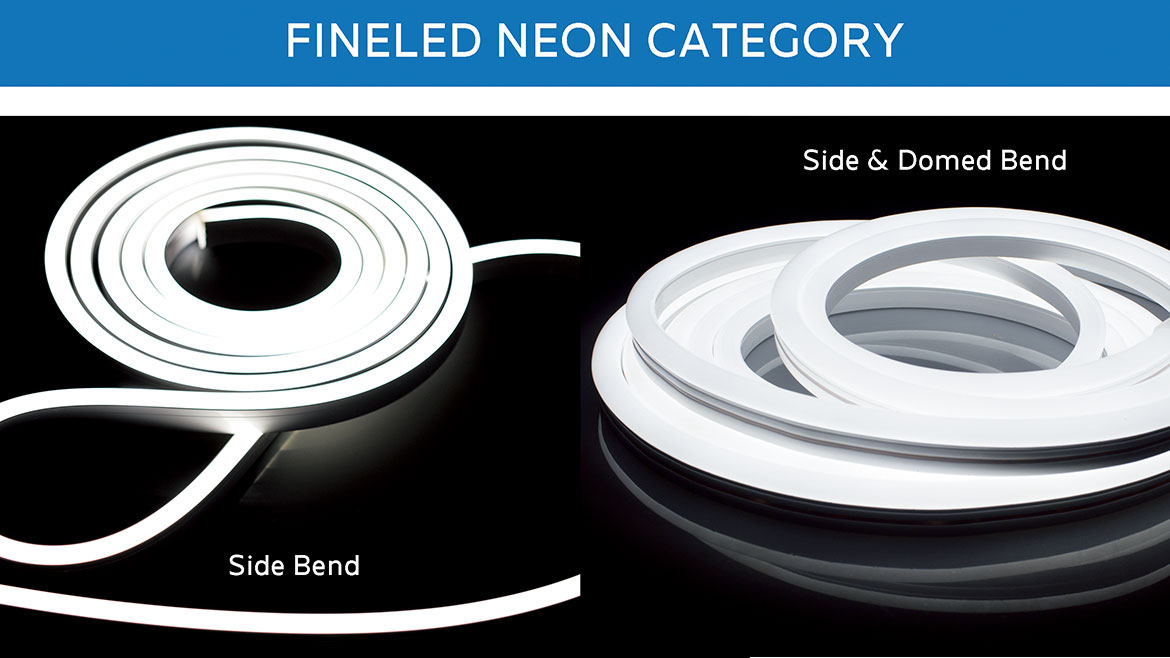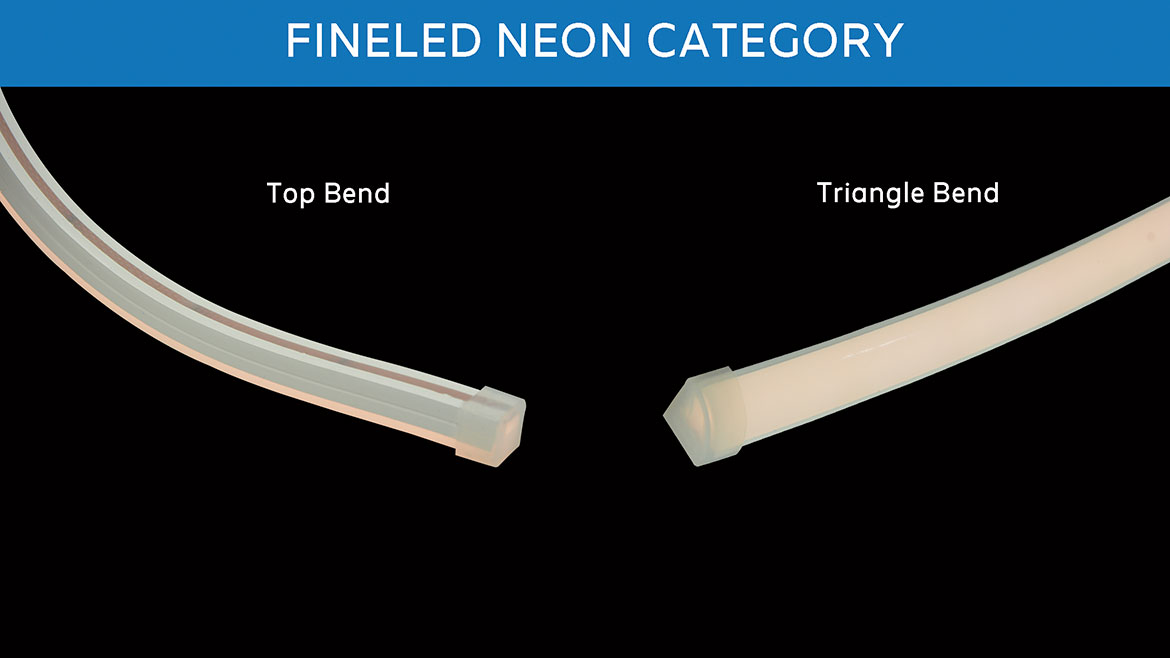 FINELED NEON CHARACTERISTIC
FINELED NEON FLEX has a lot of advantages such as excellent flexibility, dot-free light, uniform lighting distribution, high light transmittance, weatherproof and waterproof IP67, good UV and corrosion resistance, environment friendly, no mercury, non-toxic, it has high replaceability that replaces the traditional neon tube, rainbow tube, etc...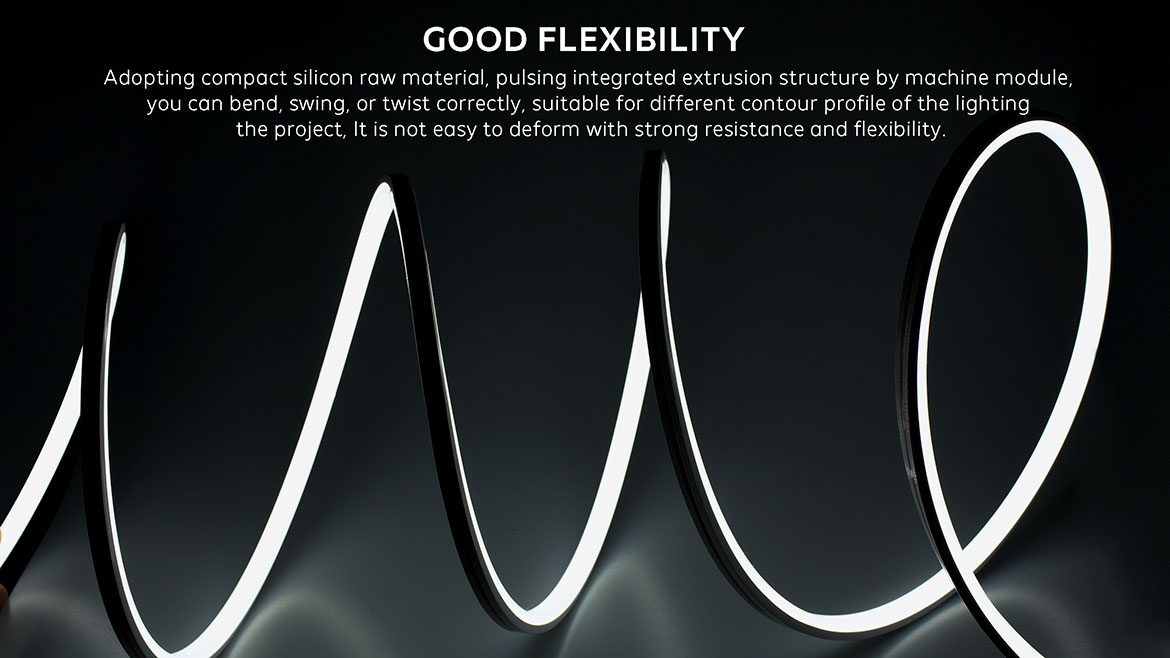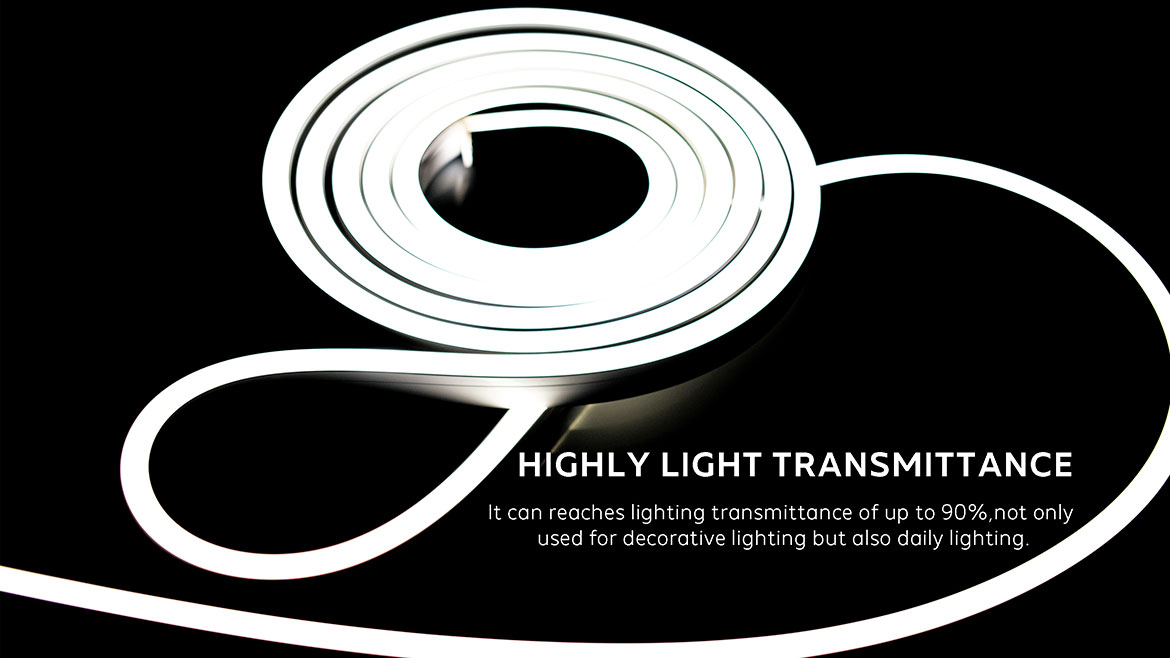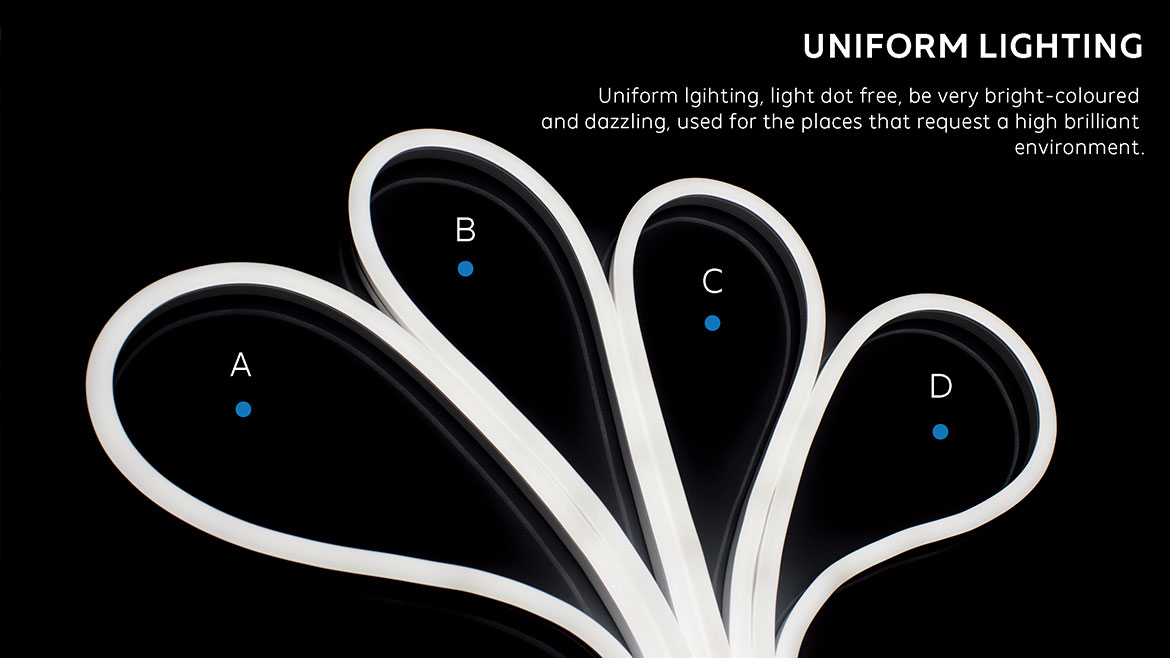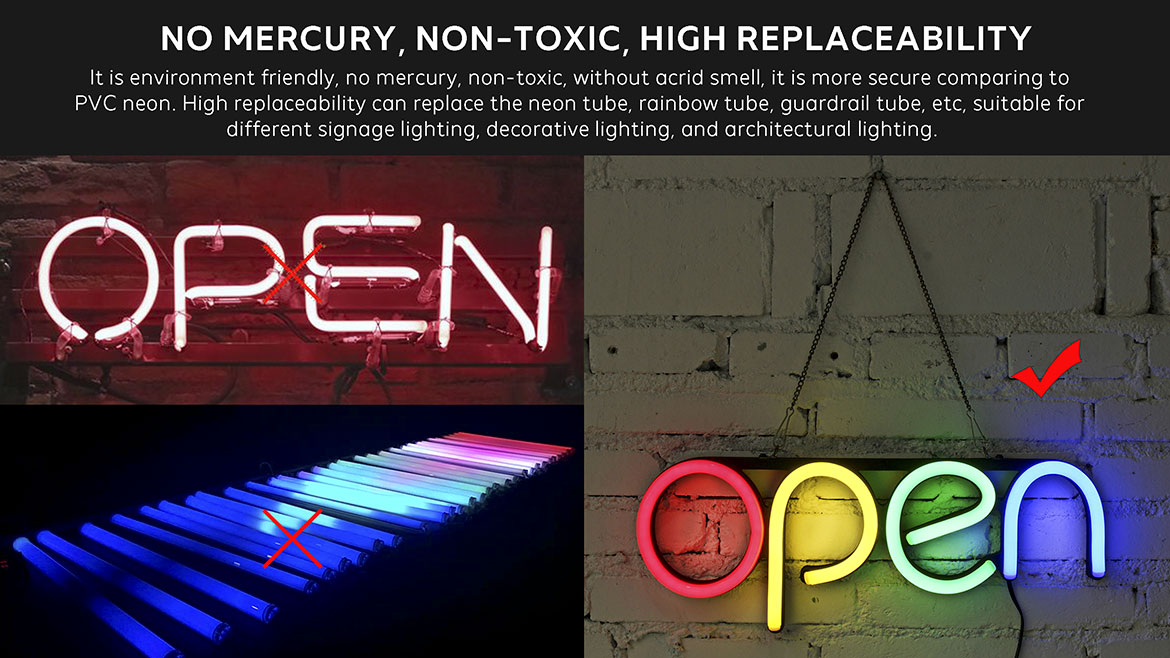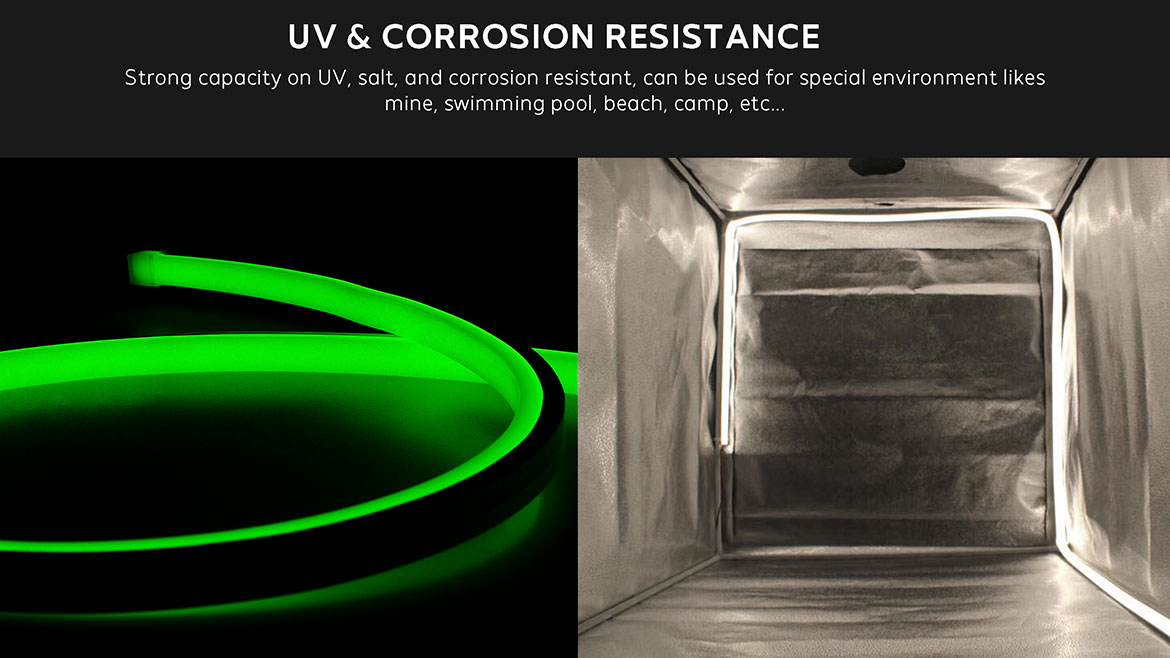 MOSTLY WELCOME CATEGORY
Below are most of the welcome categories and our customers mostly purchase these categories.
Application